20,000FT Platinum Package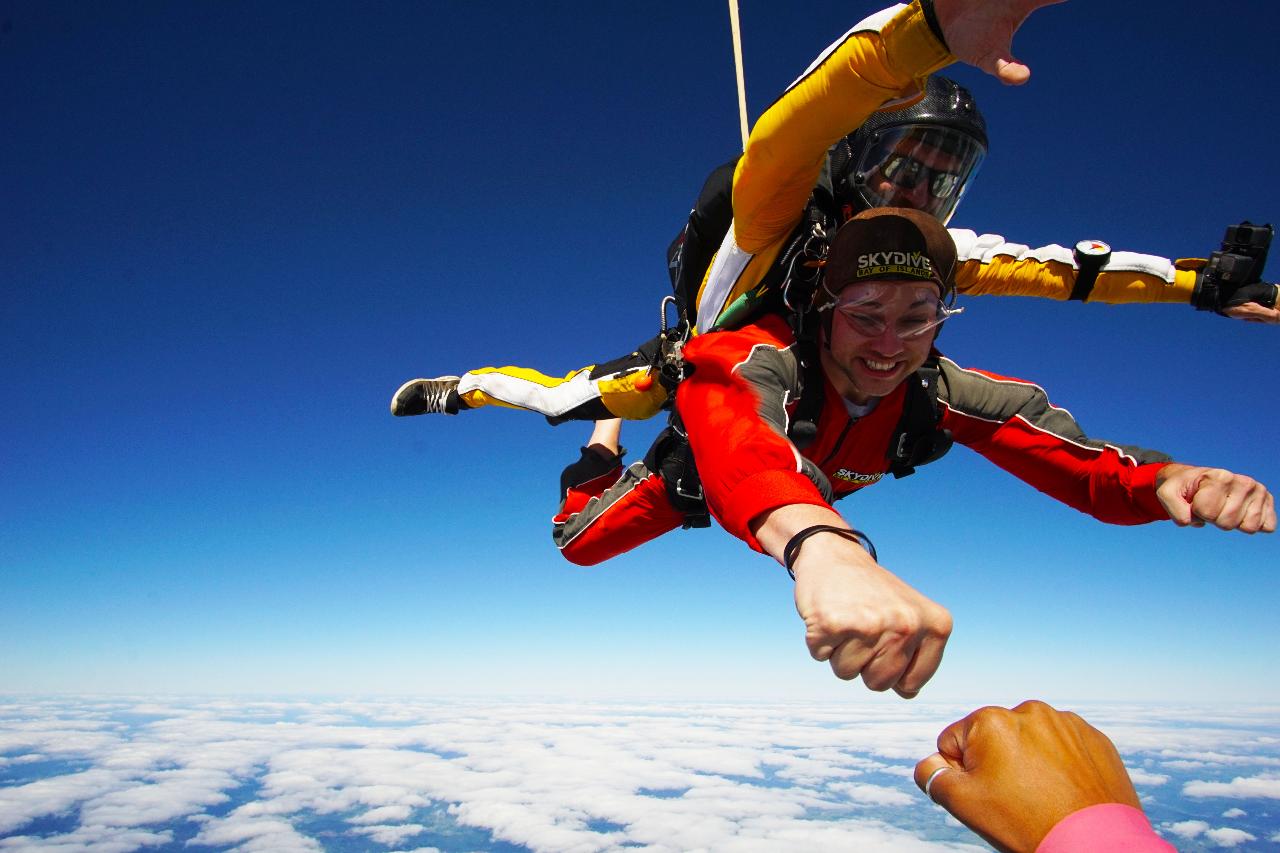 Duration: 2 Hours (approx.)
Location: Kerikeri, Northland
Taking you higher than Mount Kilimanjaro*, it's not quite outer space but with up to 85 seconds of pure adrenaline it's out of this world!
Flex your courage muscle and book yourself in for our premier 20,000ft jump with Skydive Bay of Islands.
All this will be captured through Pictures and videos taken from the perspective of your Tandem Instructors wrist.
Plus... a second jumper, one of our professional Camera flyers who will take videos and photos of your skydive.
A bonus Skydive Bay of Islands T-Shirt is the icing on the cake.
You'll be smashing glass ceilings like Felix Baumgartner. **
* That's right, Mount Kilimanjaro is 19,341FT
** Daredevil Felix Baumgartner ascended to the edge of space in a pressurised capsule suspended beneath a giant helium balloon.