TAFF: A tandem like no other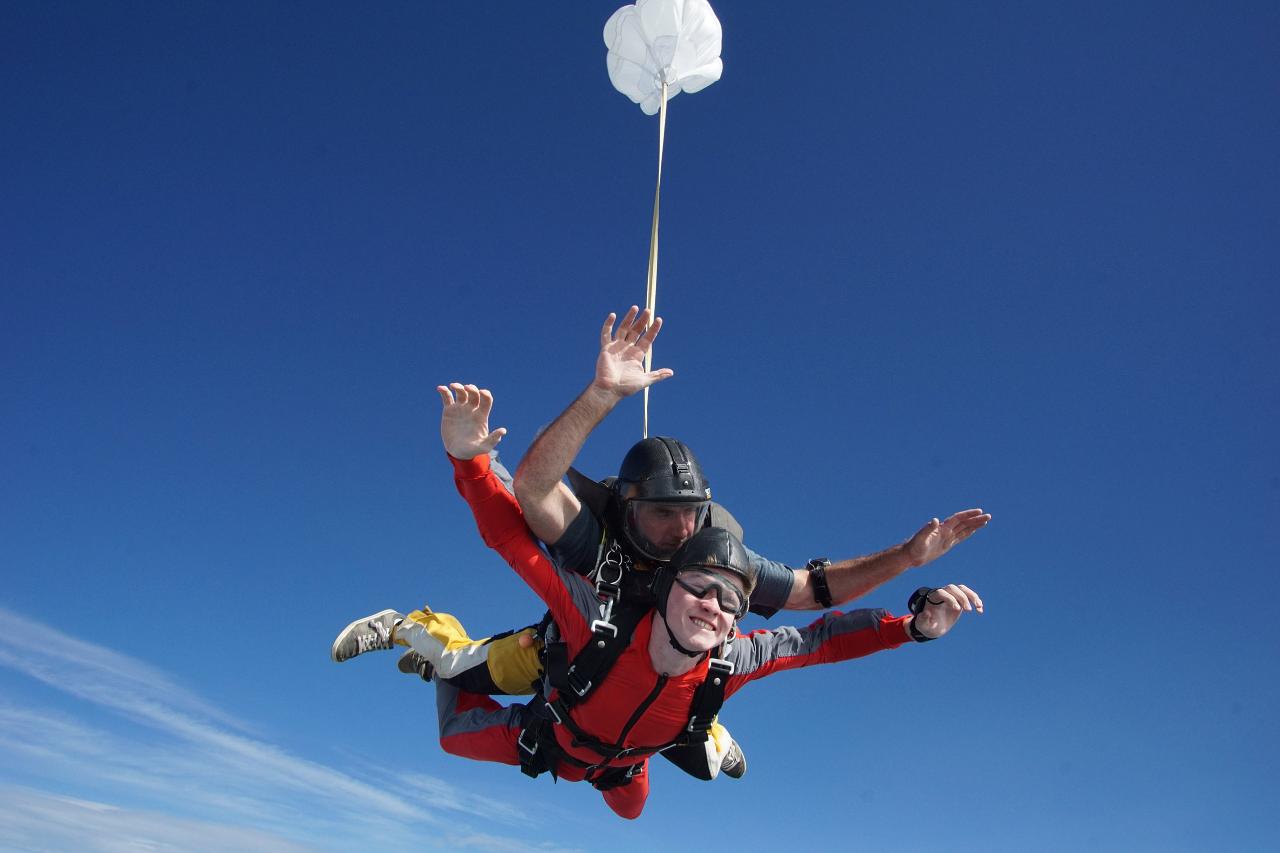 Duration: 3 Hours (approx.)
Location: Kerikeri, Northland
For just $449 NZD our TAFF introductory package includes:·

- 1 hour ground training·
- TAFF skydive·
- Altitude awareness·
- Freefall position·
- Deploy your own parachute·
- Canopy control·
- Debrief and your first log book
Book your Tandem AFF and in just a few hours you can complete level one of your AFF training and be on your way to becoming a solo skydiver.
After your TAFF jump if you chose to continue your AFF you will have accomplished level one and will have a head start on your AFF
training. If you chose not to go forward with your full AFF training you've had
a tandem experience like no other.